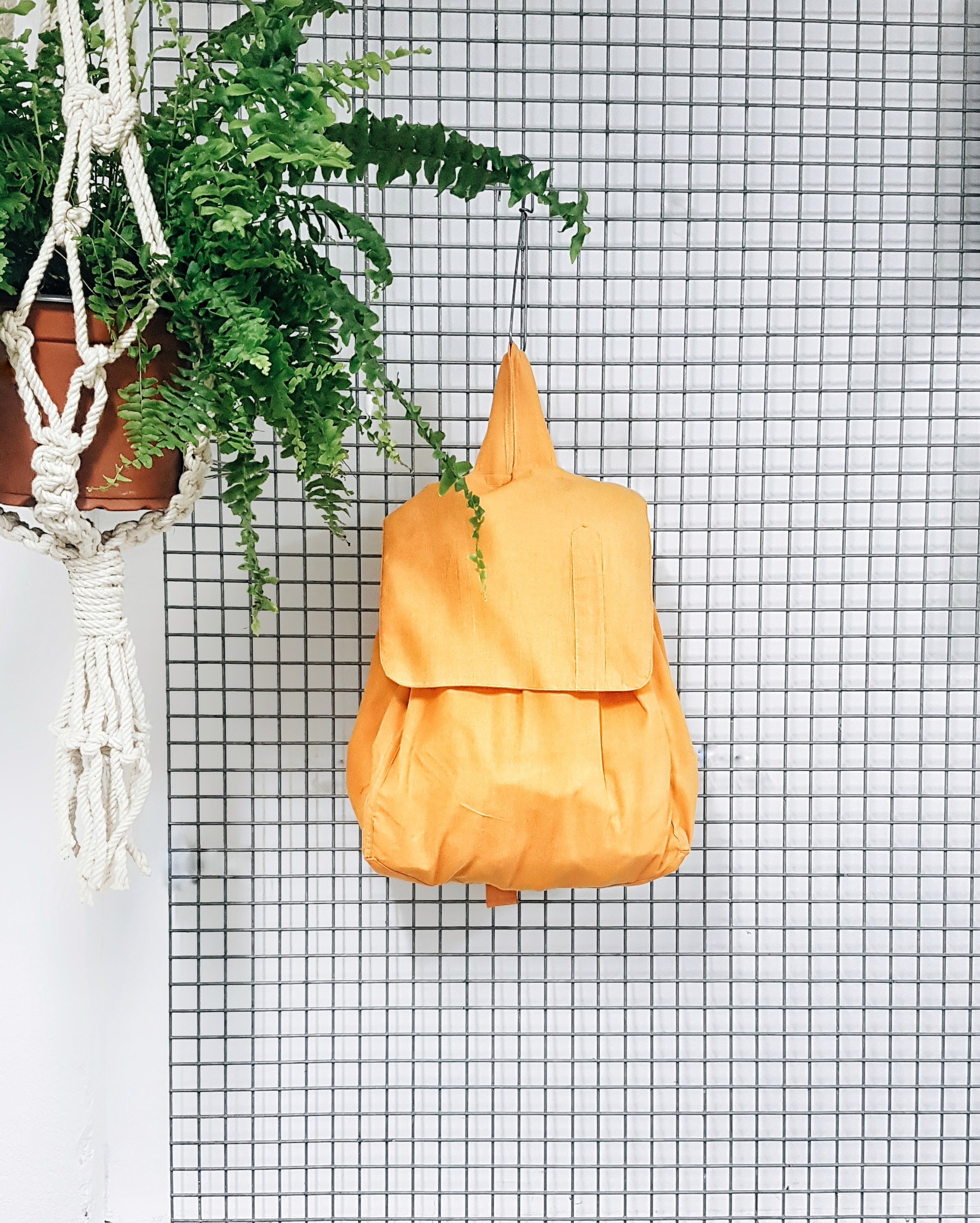 Crys Backpack
CRYS [pronounced 'crease'] means 'shirt' in Welsh, and that's exactly what this lightweight accessory is intended to be up-cycled from.

This exciting and sustainable pattern celebrates the garment's original design features including a carry handle refashioned from the collar and adjustable straps that utilise your button stands!
D I F F I C U L T Y :
Intermediate
T E C H N I Q U E S :
Flat Felled Seams
Up-cycling Techniques
Interfacing
Bias Bound Finish
Inserting Eyelets
S I Z E :
(H) 44cm x (W) 29cm x (D) 18.5cm
F A B R I C S U G G E S T I O N S:
One unloved shirt, size L and above. Cottons, chambray, lightweight linen and cotton blends are perfect.
Collectible F A S H I O N F I L E print-out included.
WANT TO SHARE YOURS? TAG US ON INSTAGRAM AND USE #DPLBELTED
YOU WILL NEED:
1 x unloved shirt in size L and above (long sleeve)
30 cm Iron-on Interfacing
Colour-matched thread
6 x 1 cm diameter eyelets
1.2 m drawstring cord (optional)*
40 cm bias binding (optional)*

*these trims can be made from the shirt leftovers as explained in the instructions